Frequently Asked Questions
For any other questions, contact your Brossard dentist and his team at Center Dentaire GK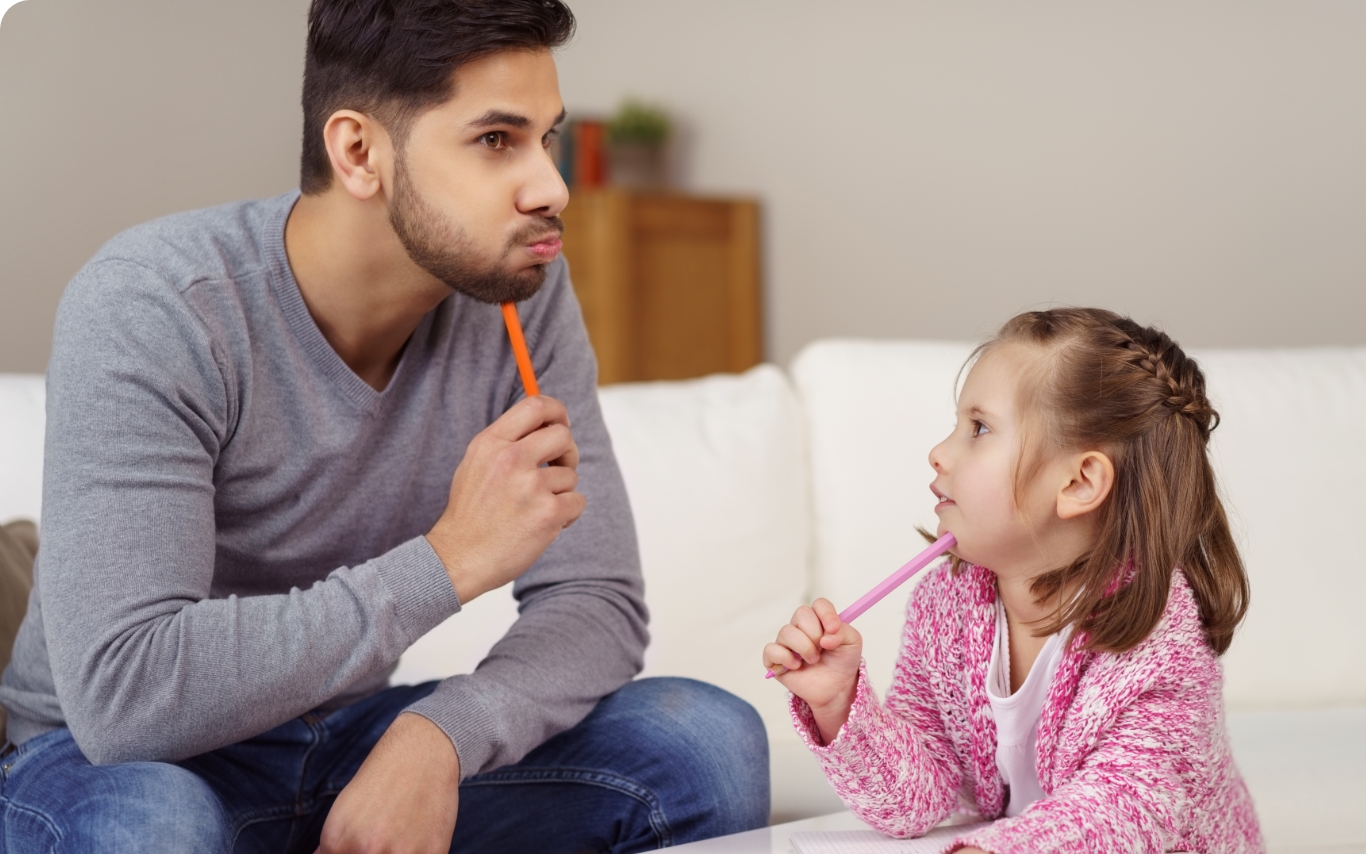 What forms of payment do you accept?
To accommodate our patients and guarantee the accessibility of our care, we accept a variety of payment methods:
Cash
Interac Direct Payment
Visa
MasterCard
Payment plan x
Dentaide insurance payment delegations
Do you accept insurance?
To guarantee the accessibility of our dental care, we accept all insurance policies. We can forward your claim directly to your insurer, which is generally followed by a quick response (whether or not it is accepted and the amount granted). If this electronic forwarding option is not available, our administrative staff will give you a completed form for you to send to your insurance company. We are also members of Dentaide, a group managed by the Association des chirurgiens-dentistes du Québec, which serves as a link between insurers and dental clinics. Whenever possible, the amount from the insurance policy is paid directly to us by Dentaide. All you have to do is pay for the cost of the treatment, which you are legally bound to do.
Do you offer any payment plan options?
We offer financing options that allow payments to be spread out over a certain amount of time. Ask our staff for more information on how to proceed with this option. We can also help you with your application by providing the necessary information (cost of care, detailed treatment plan, etc.).
How often should I have a routine check-up?
To take advantage of all the benefits of a routine check-up (dental cleaning to eliminate tartar build-up, early detection and treatment of diseases and disorders, etc.), you should come in for a check-up every 6 to 12 months. Your dentist will tell you how often to come in based on certain criteria: age, oral health, diet, alcohol consumption, smoking, general health, vulnerability to oral infections, etc. It should be noted that children should also see a dentist on a regular basis to ensure their mouth and teeth are healthy and developing properly. Children should visit the dentist for the first time within six months of their first teeth appearing, or when they turn one.
My dentist is suggesting an operation that I'm not familiar with, what should I do?
First of all, you have the right to accept or refuse any treatment. To make the right decision, it is important to be well informed when you are offered a procedure. The members of your treatment team are the best source for clear and accurate information that is relevant to your situation. That is why you should ask them all your questions, even if they seem silly or inappropriate. Here are a few topics you might want to discuss:
The total cost of the treatment;
How often the treatment team performs this type of procedure and how it is usually done;
The results you can expect. You can also ask to see pictures to get a better idea of the effects of the treatment;
The number of steps/appointments required for the procedure and how long it takes;
Whether or not touch ups or additional treatments will be required after the procedure to maintain the effects;
Alternatives to the suggested treatment and the advantages and disadvantages of each alternative.
Are dental X-rays dangerous ?
There are very few risks associated with dental X-rays. The patient and the staff member taking the X-rays both wear a protective lead apron, and only a small area is exposed to the X-rays for a very short period of time. The digital equipment that our clinic uses emits 75 to 80% less radiation than traditional X-rays. Although they are safe, they may not be recommended for pregnant women.
Is implant surgery dangerous ?
Dental implants are titanium rods inserted into the jawbone to hold a replacement teeth in place. They are carefully put in place during surgery performed under local anesthesia. The implantation usually goes well without any complications. However, in order to help the healing and increase the chances of success, there are certain instructions you should follow. For example, physical activity should be avoided for 24 to 48 hours after the operation. If a soft diet is suggested, you will need to modify your diet accordingly. You should avoid consuming alcohol for 72 hours following the procedure and tobacco for two weeks following the procedure.
Is bleeding, swelling and pain normal after implant surgery ?
Bleeding after surgery is completely normal and usually stops after a few hours. However, it can be controlled by simply biting into a sterile gauze compress or a clean cloth. It is also normal, and even beneficial, for a clot to form at the insertion site. It is beneficial to the healing process. That is why you should avoid spitting for two days following the operations. To reduce swelling and bruising, which sometimes appear within 48 to 72 hours after surgery, simply apply ice to your face at the surgery site and keep it on for 10 minutes every hour. After 24 hours, it is better to apply warm compresses.
As for pain, it is also normal to feel some pain in the hours or days following the operation. To reduce the pain, take the painkillers prescribed by your dentist or over-the-counter painkillers (Tylenol/Advil). Regardless of what pain medication you use, you should only take the recommended dosage. If you are prescribed antibiotics, it is important to finish the bottle. Finally, if these symptoms (bleeding, swelling, pain) persist, worsen or are accompanied by fever and pus, contact your dentist immediately.
Is it normal to be apprehensive about dental surgery ?
It is quite normal to be worried about surgery, even though the operation is generally performed without any problems or major complications. Because they are performed under local anesthetic, dental surgeries are not very painful. Some discomfort can sometimes be felt, but there should be no distinct pain. However, pain is common right after the operation. Painkillers (over-the-counter or with a prescription) can be taken to manage this pains and antibiotics are sometimes prescribed to prevent infections and help the healing process. The benefits of the operation (fixing an often painful condition, preserving the health and integrity of the teeth, etc.) are greater than the inconveniences they cause (pain, swelling, bruising, post-surgical bleeding), which are normally temporary and manageable.
How can I promote healing after surgery ?
To promote healing, a period of rest without any physical activity or effort for 24 to 48 hours is necessary. It is also important to follow the instructions given to you by your dentist, especially those concerning diet. You are typically allowed to eat as soon as the post-surgical bleeding has stopped and the anesthesia has worn off. However, you should avoid chewing on the surgical side of your mouth and eat a liquid or soft diet for the first 24 to 48 hours. Soft and cool foods are preferable as long as chewing is uncomfortable. Your dentist may also prescribe painkillers and antibiotics to promote healing. If so, it is important to follow the indicated dosage and to take all the antibiotics, even if you no longer feel pain or discomfort. In the pain persists or other worrisome symptoms occur (fever, pus, recurrent bleeding, etc.), contact your dentist immediately.
Are there any specific impacts of a root canal ?
After a root canal, your teeth may be sensitive to hot and cold. However, this should only last a week or two. If the sensitivity lasts beyond this period, or if it becomes more severe or painful, you should tell your dentist immediately. This could be a sign of residual infection or nerve damage. Maintaining good oral hygiene helps to prevent these complications. You can brush your teeth normally after the procedure.
Do I have to change my diet during a teeth whitening treatment ?
You do not need to completely change your diet during the treatment. However, it is recommended to avoid consuming dark or acidic foods or drinks such as berries, citrus fruits, tomatoes, tea, coffee, red wine and soft drinks when using the customized trays and a few weeks after the whitening process (whether at home or in the clinic). This will help make the whitening effects last longer.
Are there any side effects to teeth whitening ?
Your teeth may be more sensitive in the days or even weeks following the end of the whitening treatment. Since this sensitivity should go away on its own, it is important to contact your dentist if it becomes more worse or permanent. Some discolouration of the gums and soft tissues may also occur during the treatment. This occurs temporarily when they come into contact with the whitening product. To prevent this, do not overfill the trays. Finally, it should be noted that tooth whitening can damage the enamel in the long term. That is why you should use it sparingly and make sure to follow the professional advice of your dental team.
For any other questions,
contact your Brossard dentist and their team at GK Dental Centre.
Online appointment
booking
To book an appointment for your routine check-up, for a specific treatment or for an emergency consultation, call us at 450-445-45445 or fill out the online form. We will contact you to suggest a time based on the nature of your request and your needs.
These pages can also be of interest :